Blog in Dudley, MA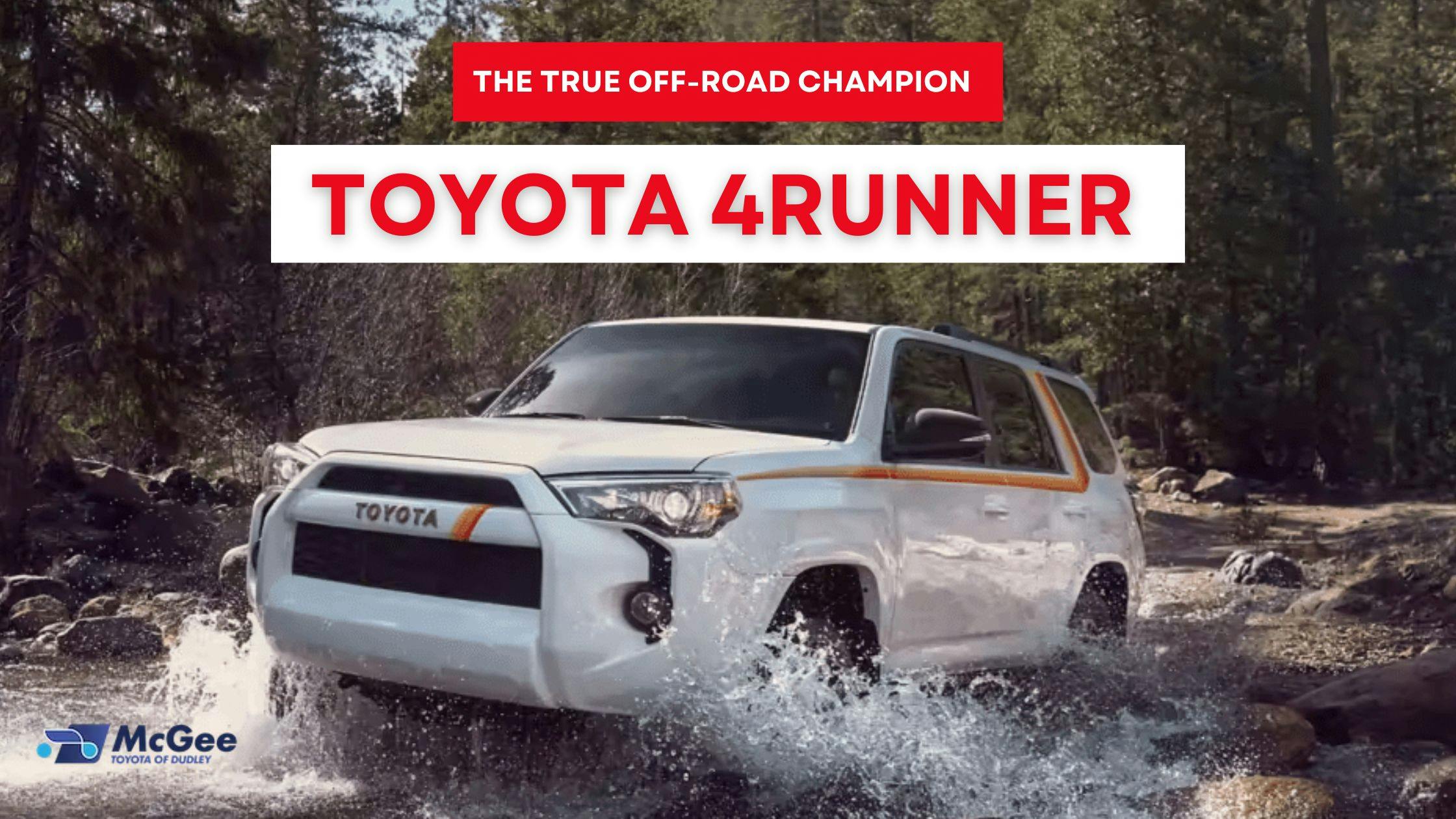 Toyota 4Runner: Unveiling the Highlights of a True Off-Road Champion
When it comes to rugged and reliable off-road vehicles, the Toyota 4Runner stands tall. With its iconic design, exceptional off-road capabilities, and impressive versatility, the 4Runner has carved a niche for itself in the SUV market in the MA area. In this blog post, the McGee Toyota of Dudley team will explore the highlights that make the Toyota 4Runner a go-to choice for adventure seekers and outdoor enthusiasts in the Dudley, Watertown or Boston area.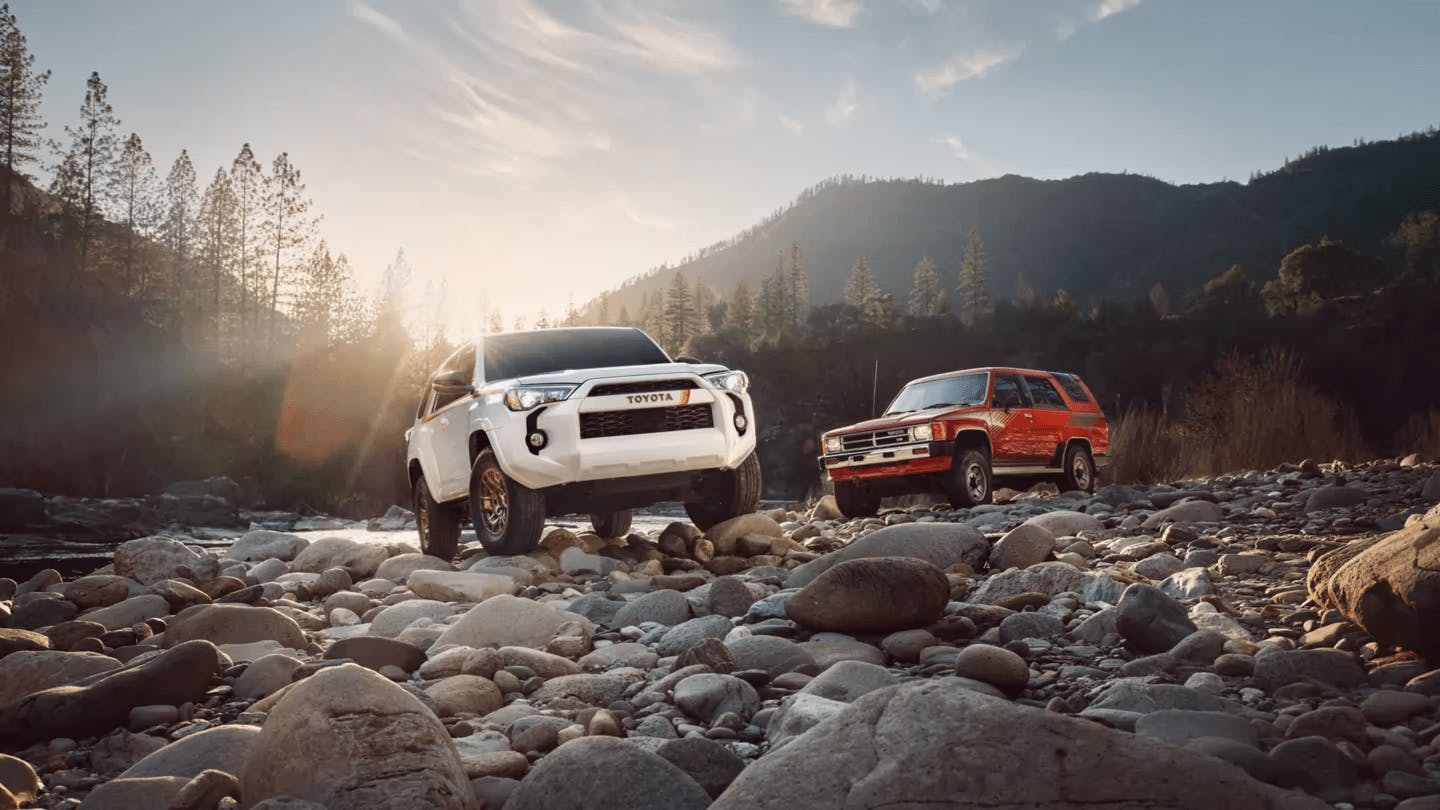 The Toyota 4Runner is Ready For Any Terrain
4Runner For Sale Near Watertown, MA
The Toyota 4Runner for sale in Dudley, is renowned for its off-road capabilities, setting the bar high in the SUV segment. Its body-on-frame construction, coupled with a robust suspension system, enables the 4Runner to tackle the toughest terrains with ease. With its available part-time 4WD system and innovative technologies like the Multi-Terrain Select and Crawl Control, the 4Runner ensures exceptional traction and control, whether you're conquering rocky trails or navigating through muddy paths. Additionally, its impressive ground clearance and approach/departure angles give you the confidence to tackle steep inclines and challenging obstacles, making it the perfect companion for outdoor adventures.
Spacious and Versatile Interior
While the Toyota 4Runner excels in off-road performance, it doesn't compromise on interior comfort and versatility. Step inside, and you'll find a thoughtfully designed cabin that offers ample space for passengers and cargo. The 4Runner comfortably seats up to five or seven passengers, depending on the chosen configuration. With its sliding rear cargo deck and fold-flat second-row seats, you can easily adapt the interior to accommodate gear, camping equipment, or even bikes, ensuring you're well-prepared for any excursion. The available third-row seating option expands the passenger capacity, making it an excellent choice for larger families or groups. Whether you're embarking on a road trip or running daily errands, the 4Runner's interior flexibility provides convenience and practicality.
Dependable Performance and Power
Under the hood, the Toyota 4Runner boasts a powerful and reliable engine. Its standard 4.0-liter V6 engine delivers robust performance, generating 270 horsepower and 278 lb-ft of torque. This potent powertrain ensures ample acceleration and towing capacity, allowing you to bring along all your gear or haul a trailer with ease. The 4Runner also offers impressive off-road performance thanks to features like skid plates that protect critical components, ensuring durability and longevity during demanding off-road excursions. Additionally, the 4Runner's towing capacity of up to 5,000 pounds opens up a world of possibilities, whether it's towing a boat to the lake or hauling camping equipment to remote campsites.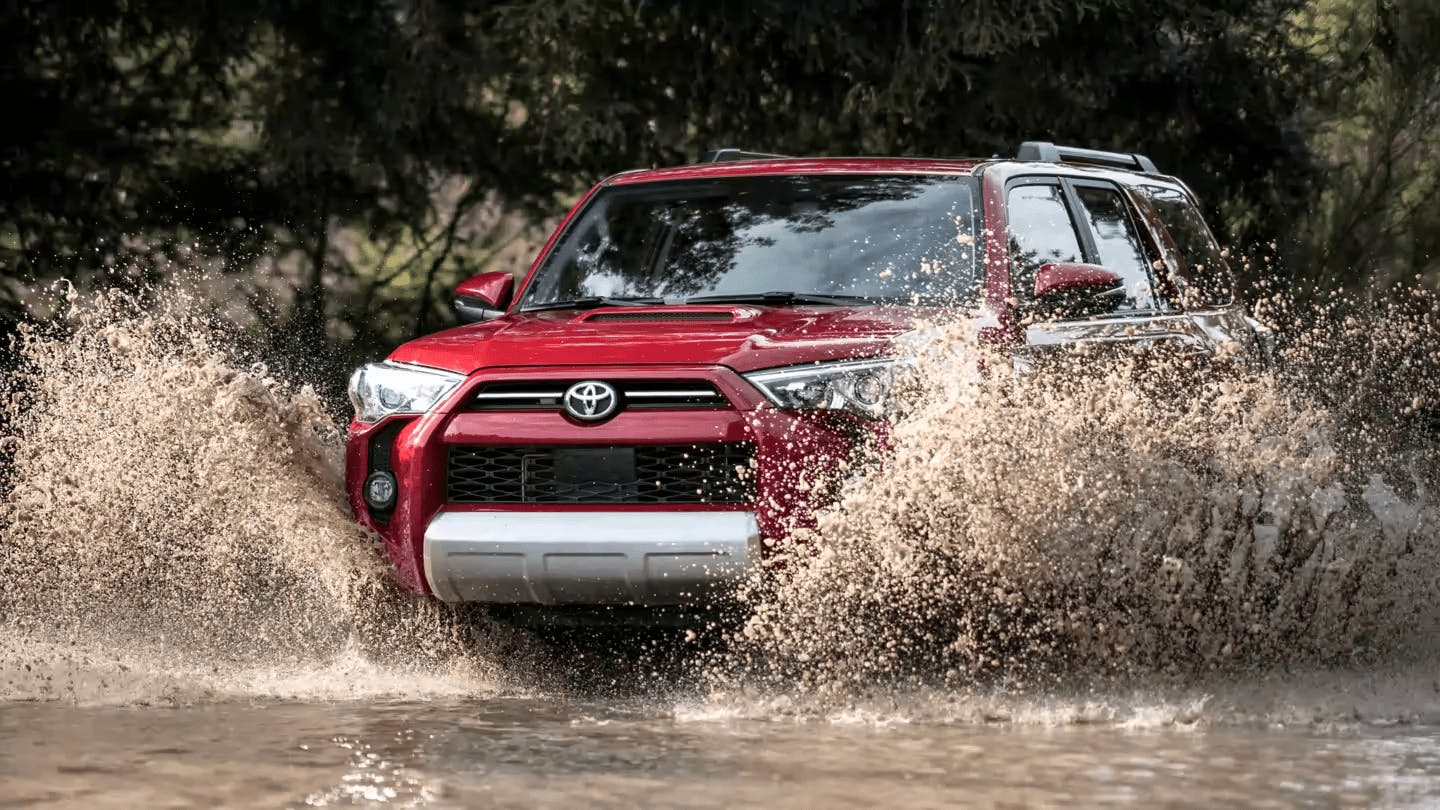 Browse the 4Runner at Our MA Dealership
The Toyota 4Runner is a true off-road champion that combines rugged capabilities, interior versatility, and dependable performance. Its unmatched off-road prowess, spacious and adaptable interior, and powerful engine make it an ideal choice for adventure enthusiasts. With the Toyota 4Runner, you can confidently explore off-the-beaten-path destinations, conquer challenging terrains, and create unforgettable memories on your next outdoor adventure in the MA area.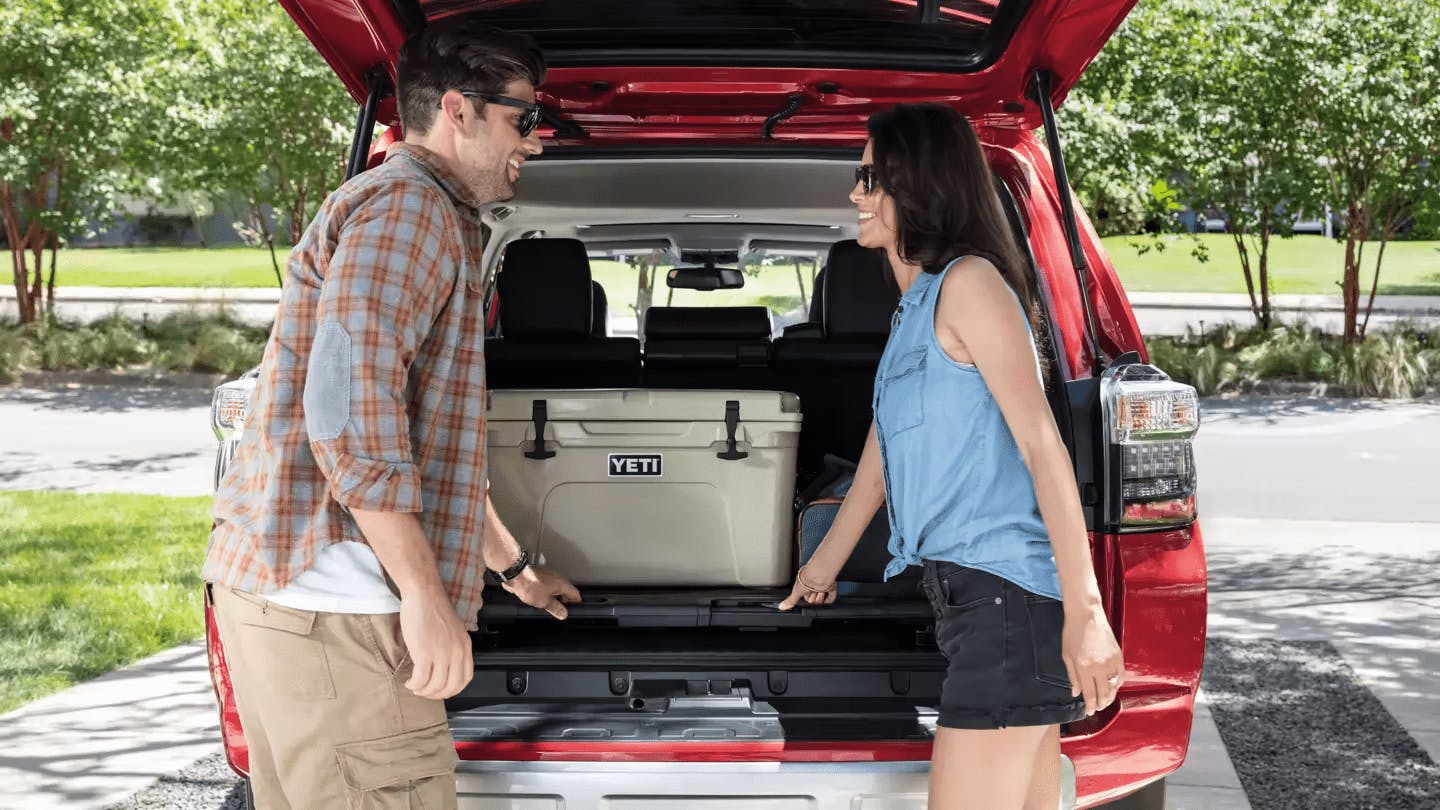 Back to Parent Page