Blog in Dudley, MA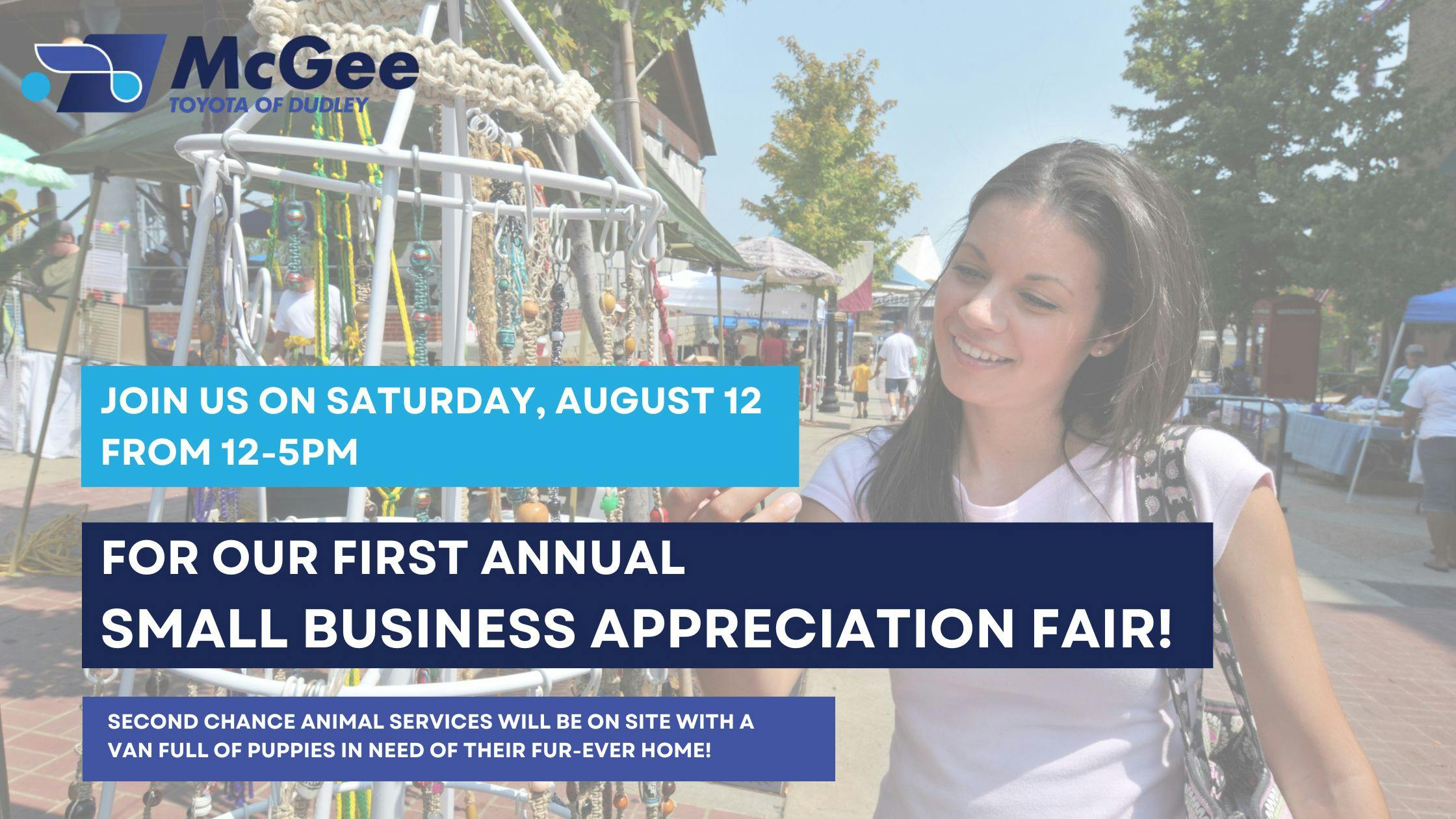 New England Local Business Appreciation Fair
McGee Toyota is excited to host its highly anticipated Small Business Appreciation Day! Join us as we highlight the creative skills of a variety of talented local artists, photographers, musicians, and businesses.
This fair-like atmosphere will provide a platform for business owners and artists to display their products throughout our lot for FREE! Do you have a local business in the Watertown, Boston, Dudley or surrounding New England area? Sign-up, today!
Sign-Up Now, To Reserve Your Spot!
Our Dudley MA Car Dealership Wants to Showcase Your MA, CT, or Surrounding New England Based Small Business!
Do you own a local, small business in the Dudley, Framingham, or surrounding MA, CT, or surrounding New England area? You can reserve a sport, now to showcase your work, 100% for FREE!
Our Toyota car dealership wants to help small business in our MA communities showcase their products and passions, free of charge.
To reserve your spot or, ask any questions about the upcoming event, press the button below to contact Morgan, the official McGee Toyota of Dudley Events Coordinator at mleduc@mcgeecars.com.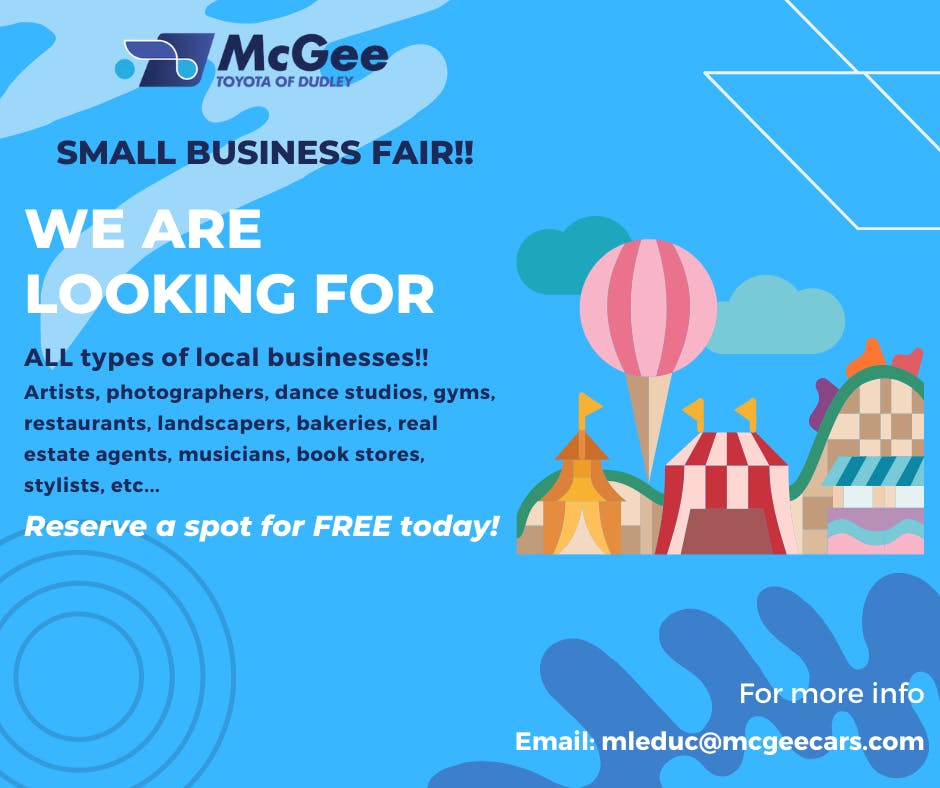 Meet Our Vendors!
New England Small Business Appreciation Fair List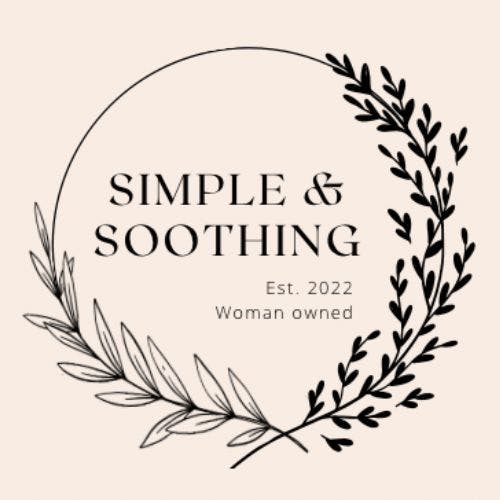 Simple and Soothing Bath Products
Rustic Wood Designs by Jeff Padeni

Bejeweled Eyeglass Chains and Lanyards by Diane Bilis

Color Street Nail Polish Strips by Rebecca Cane

Level Up Entertainment

Cloth and Cork Handbags and Wallets by Julia Plasse

Kristie D'Arcangelo will be presenting Norwex and Creative Memories products.

Back to Parent Page