Blog in Dudley, MA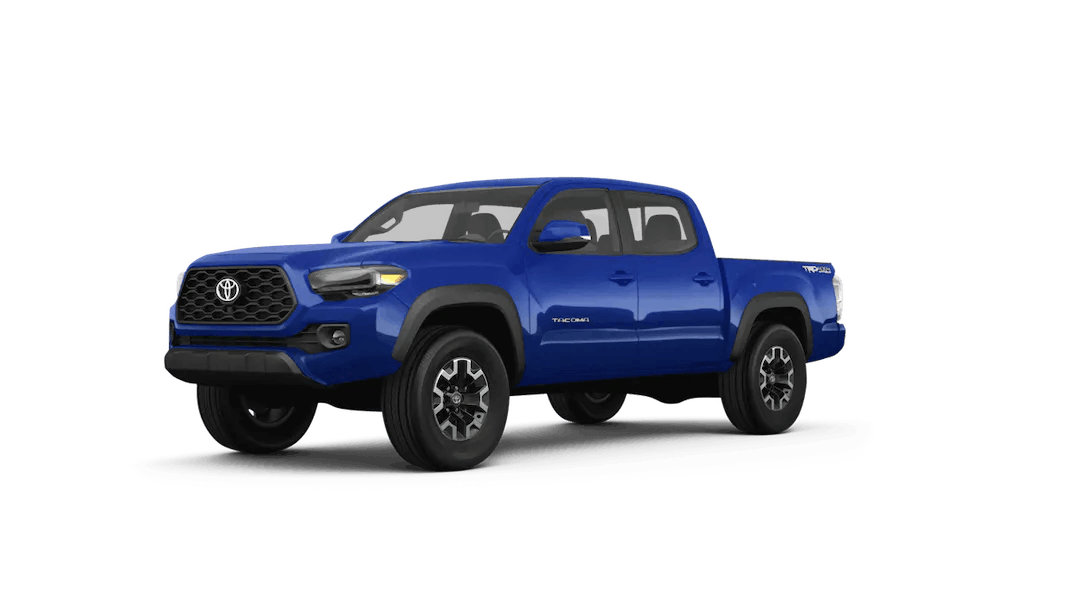 Toyota Tacoma Towing Capacity
Towing Tips and Insights for Your Tacoma from McGee Toyota of Dudley
One of the Toyota Tacoma's standout abilities is its towing power - being able to haul boats, ATVs, campers, and cargo with confidence. Here our experts at McGee Toyota of Dudley will break down Tacoma towing capacity by model, along with providing helpful towing tips for Tacoma owners.
Tacoma Towing Capacity by Model
All Tacoma models come standard with rear-wheel-drive, while 4WD is optional. The towing capacities are:
4-cylinder Tacoma 2WD – Up to 3,500 lbs

4-cylinder Tacoma 4WD – Up to 3,500 lbs

V6 Tacoma 2WD – Up to 6,400 lbs

V6 Tacoma 4WD – Up to 6,400 lbs
Keep in mind towing capacity can vary slightly by specific cab, bed length, and rear axle ratio. When properly equipped, V6-powered Tacomas can lug up to 6,800 pounds. Diesel variants of the Tacoma sold globally can reach over 9,000 pounds of towing.
Towing Tips for Your Tacoma
Here are some key suggestions from our service experts for safely towing with your Tacoma:
Know your limits – Never exceed the maximum towing capacity found in your owner's manual. Exceeding limits risks damage and dangerous handling.
Use a weight distribution hitch - For heavier loads, a weight distribution hitch applies leverage to redistribute trailer tongue weight for stabilized handling.
Adjust tire pressure – When towing, increase tire pressures on both truck and trailer by 10 PSI to support the extra load.
Load trailer correctly - Keep load balanced side-to-side and as low as possible. Heavy items should be centered between axles.
Install towing mirrors - Aftermarket extendable tow mirrors improve rear visibility and awareness around your trailer.
Check trailer brake function - Ensure trailer brake lights, turn signals, and electric/hydraulic brakes are functioning properly.
Allow extra stopping distance - Increase following distance from vehicles ahead to provide ample room for slowing and stopping.
Take wide turns - Keep speed slower when turning to account for wider trailer turning radius. Use tow/haul mode for engine braking assist.
Drive slowly in reverse - Have a spotter guide you when backing up, and go slowly to maintain control.
Watch transmissions temps - Monitor transmission temp gauges when towing in high heat and adjust driving behavior to prevent overheating.
Tacoma Model Towing Notes
Certain Tacoma models stand out for more hardcore towing duties:
TRD Pro – Factory lift, heavy-duty shocks, and rear e-locker give confidence when towing off-road.
SR5 – Towing prep package adds engine oil cooler, power steering cooler, and 130-amp alternator.
TRD Sport - Stiffer rear springs allow it to handle bigger loads compared to base models.
No matter which Tacoma model you have, following the proper prep and towing techniques outlined above will allow you to tap into your truck's full towing potential safely. Our service team at McGee Toyota of Dudley can provide any assistance installing towing gear or answering questions. Come experience Toyota's legendary truck capabilities yourself straight from your Toyota experts!
Back to Parent Page