Blog in Dudley, MA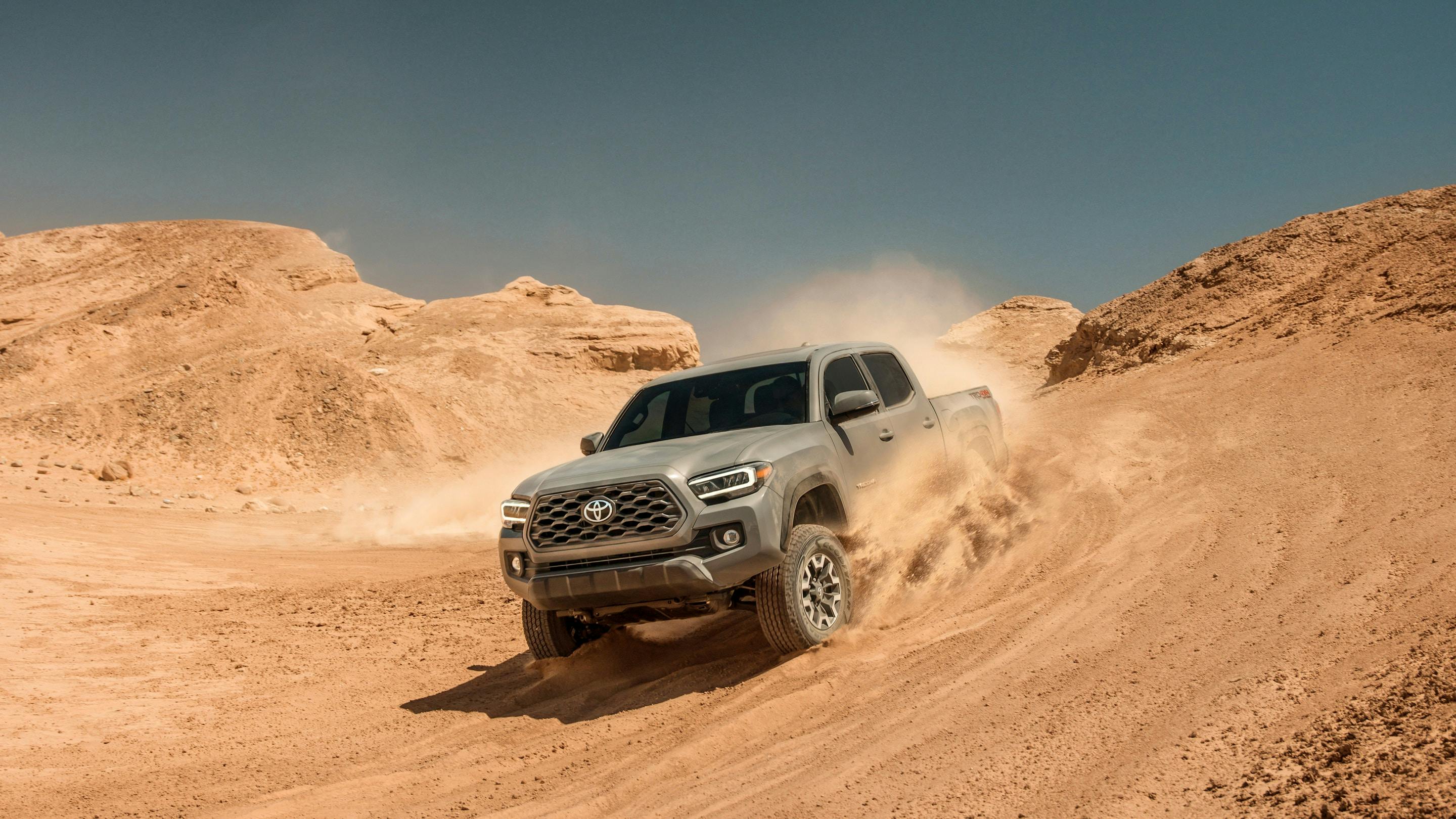 Toyota Tacoma VS Nissan Frontier
Used Dudley Trucks For Sale
Used Trucks in MA
Are you stuck trying to decide which truck to buy? The Toyota Tacoma as well as Nissan Frontier have always gone toe-to-toe as both are great new and used trucks to purchase! However, time and time again the Toyota Tacoma reigns superior. If you're tired of boring family vehicles, come experience our used car inventory as well as used trucks in MA such as the Tacoma.
One of the valued luxuries that comes with purchasing a Toyota Tacoma vs other new or used trucks for sale, is being able to reap the benefits of Toyota's up-to-date technologies and features within their trucks. Certain models of the Toyota tacoma are loaded with premium features to better entertain you and your passengers during the ride. As opposed to the Nissan Frontier, the Toyota Tacoma vehicles such as the ones we have at our Dudley dealership provide more technology features to benefit drivers.
Newer Toyota Tacoma models have a 7-inch touchscreen display, stocked with audio multimedia features such as Apple CarPlay, Android Audio, and Amazon Alexa to keep you connected to calls, music, and apps while staying safe on the road. In addition, the four exterior cameras surrounding the ,id-size Tacoma display a panoramic view monitor with a 360-degree view around the truck. Three USB ports are stationed in the front of the vehicle, so charging is easy for electronic devices as well.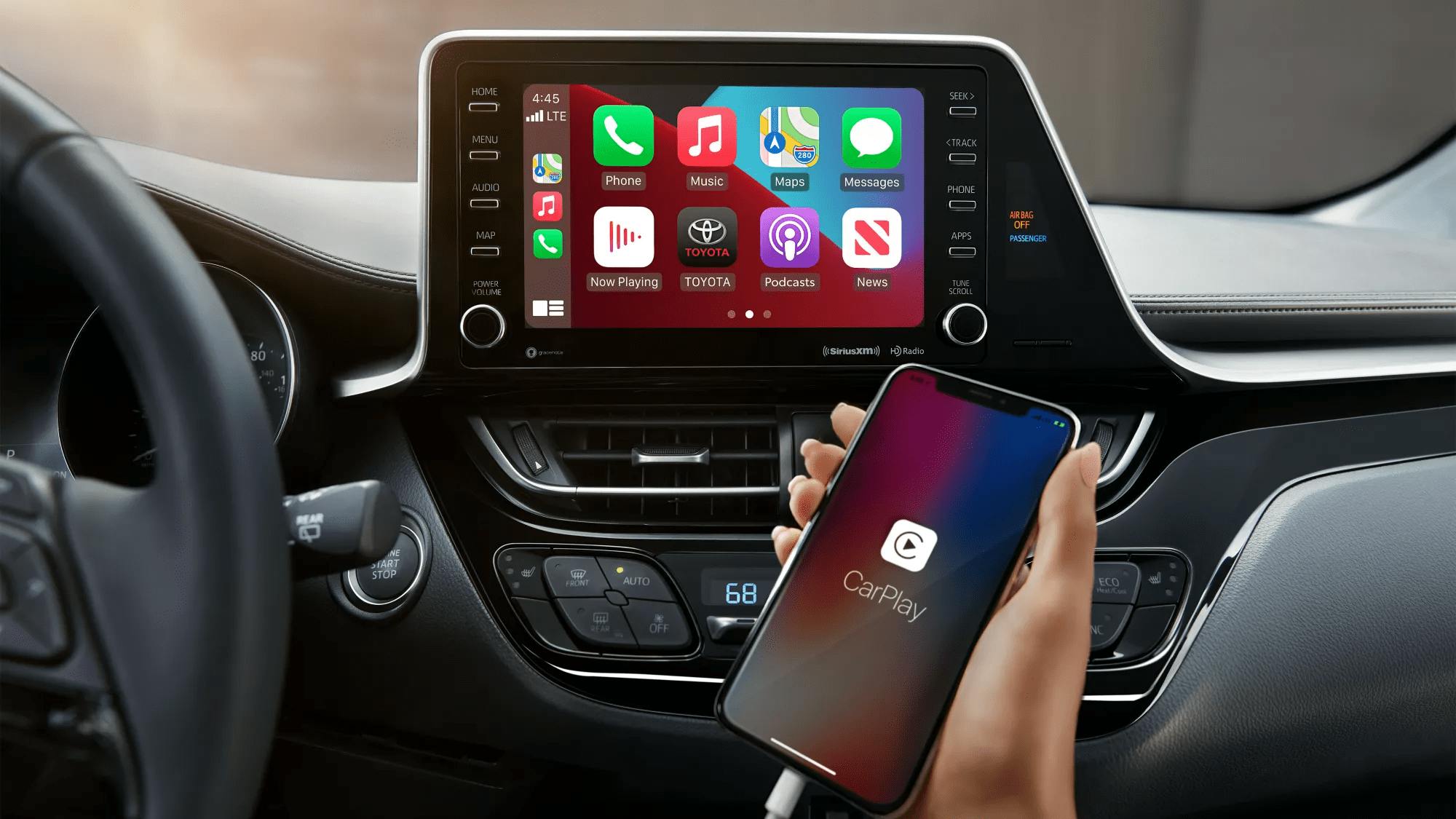 No other used truck for sale in Dudley draws as much attention as the Toyota Tacoma for sale at our MA car dealership. What sets the Toyota Tacoma apart from the Nissan Frontier are the numerous design cues that help the Tacoma to stand out from the competition. This is the type of used truck for sale that causes everyone to take notice! With our used Tacoma for sale you can expect its muscular physique and aggressive stance to catch everyone's eye. Of course, no one can overlook this Dudley truck's breathtaking grille and gleaming highlights. Our Tacoma for sale has extensive cargo space and comfortably with vast passenger seating.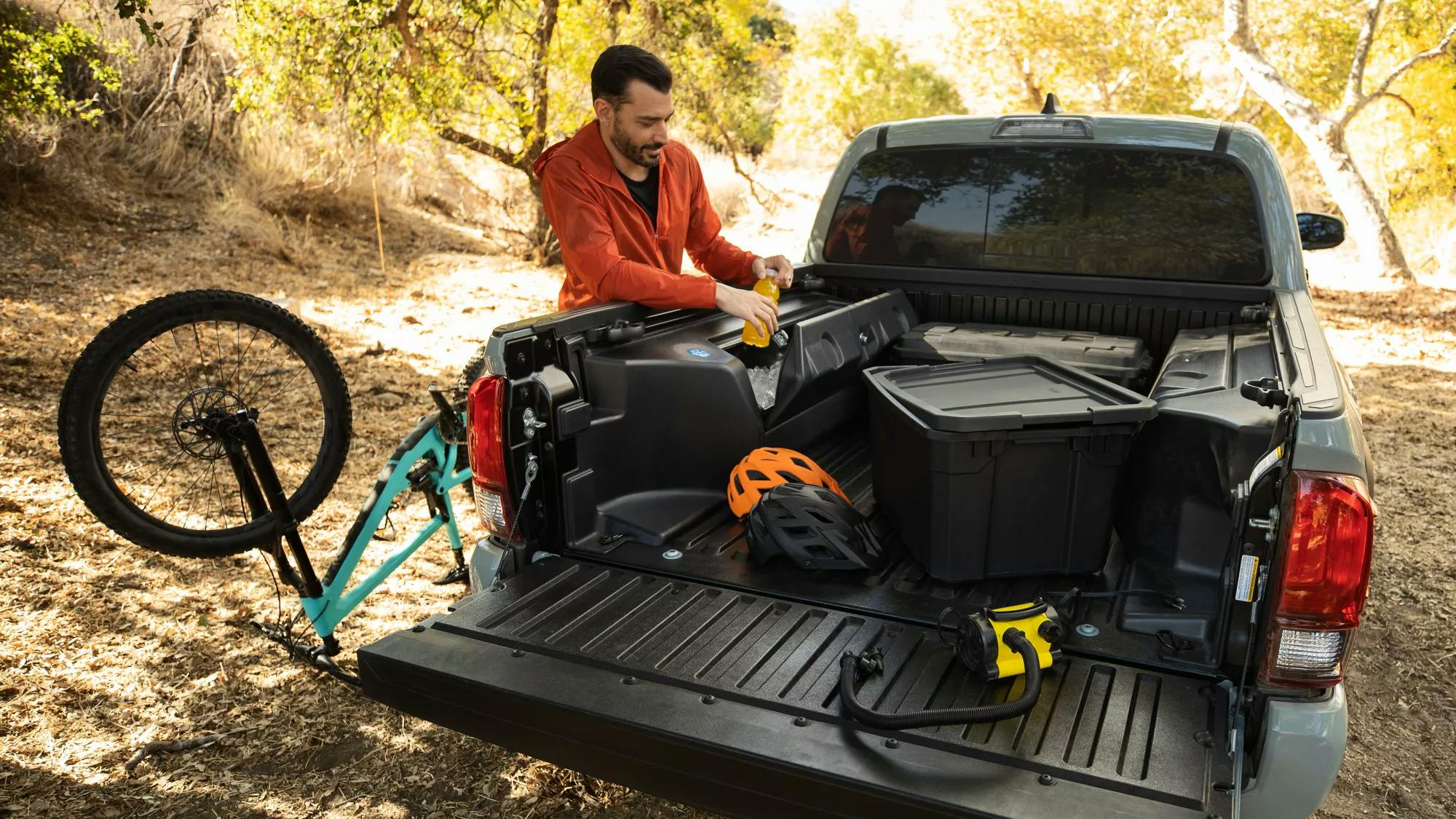 Performance capabilities are extremely important when buying a used truck in Dudley, MA. Toyota Tacoma does not disappoint. Unlike the Nissan Frontier for sale, the Toyota Tacoma offers two engines with the base 2.7 liter 4-cylinder generating 278 horsepower and 256 pounds of torque! It comes with 6 speed automatic transmission.
In addition, this Mid-size truck for sale in Dudley has a tow-rating of up to 6,700 pounds! Along with the surrounded view monitor, hooking tow loads and viewing them is made easy. Off-roading with the Toyota Tacoma is easily possible with the Toyota Crawl Control feature, something the Nissan frontier can not give you. This feature automatically modulates the throttle brakes within this mid-size truck allowing it to navigate any terrain. Specific to the Tacoma, there is an electronically controlled locking rear engine, allowing both rear wheels to move at the same speed providing maximum grip and traction.
Back to Parent Page